Is it a mantra, technique, negotiator, command, path, course, method, lifestyle, reward, rule, badge or dare?
For Eléa and I, it's become all of the above.
MOVE THINK SMILE was born when work burned us out. 
Extreme stress beat us down so hard, we desperately searched for a "cure." That's when  I  started researching modern health science and ancient wellness practices, while Eléa became a certified co-active life coach and wrote a book. Things started moving, but slowly, so we jumped in some mud.
During our 3-year recovery, MOVE THINK SMILE became our mantra. I was lucky and dumb enough to battle roughly 1,800 obstacles in about 60 Obstacle Course Races covering around 420 miles. My real fortune is that Eléa chose to do most of these with me.
People never ask us "Why?" we do the whole obstacle thing. Nor, "Why?" we kiteboard, ride motorcycles or drive around in a giant veggie oil powered truck. Yet, most of them look at us in a way that tells me they think we're nuts. That look is usually followed by: "How do you do it? That's BadAss!"  Those are the people who know there's more to life. That something is missing.
The interesting thing is, when we invite these people to join us on one of those nature hikes with carnival rides, most decline. Why? Because obstacles are scary. We see them as tortuous things that should just as well be avoided. Our brains believe the only thing that's going to get crushed is: me.
Personally, what I'm really afraid of is: Embracing The Suck. Obstacles are unknown. They feel gnarly. And, it's a lot easier to just keep doing what I've been doing than to take on something that looks like it's gonna hurt.
OBSTACLES ARE THE PATH
To this day, I'm still learning this ancient law. They are launching pads for success. Not just the grueling ones you'll find at a Spartan Race. All obstacles. Like the one keeping you in the job you hate. Or, the one that's slowly killing you because of the food you eat.
Science shows your body needs stress to survive. We've been given the free will in choosing which stress we expose ourselves to: good or bad. If you stay in a relationship you secretly loath, you're choosing bad stress. If you know the food you eat is crap, you are choosing bad stress. If you stay inside most of your life sitting on your ass, you're choosing bad stress.
Choosing Good Over Bad

Stress is an Obstacle We Face Constantly
And, it's a hard one. We've become so efficient at dealing with bad stress, the concept of introducing something good means interrupting our habit and the path of least resistance. Hence, our brains put up force fields. MOVE THINK SMILE is the negotiator that will lower those shields.
The problem is, many forget the brain is a living organ. It can only produce the good stuff when it's healthy. Being made of organic tissue, your brain works best when you're physically vigorous. Your body is healthiest when you move it outside, recharging the human battery doing fun things in nature. Putting your health first is like printing money. MOVE THINK SMILE is the technique we use to max out brain power.
We strongly feel obstacles, both physical & mental, are forms of good stress. And, consciously making the choice to conquer them improves your life. MOVE THINK SMILE is a command we'll give each other when we notice a freak-out coming on.
Eléa is Weirdly Interesting
She's also amazingly smart, strong, healthy and beautiful. It's what attracts people to her. I'm lucky she keeps me around. Her influence helps me from in-toxing beyond the point of no return.
It's been more than 2-years since Eléa started writing her BurnOut to BadAss book. It was never a business plan, it's always been part of her own MOVE THINK SMILE path.
Even though many think she's got strange habits (i.e. leaves parties early to sleep, eating bizarre shit that makes her feel good, moving the moment she wakes up, a superhero sense of her environment, giving, gratitude, etc.), they still ask: "How? How does she do it?" MOVE THINK SMILE is Eléa's stress conquering method to look good, feel great & live awesome. It's how she crushes life's obstacles.
A Course in Obstacles
Obstacles. Nature. Health. This is the simplest way to explain MOVE THINK SMILE.
It quickly wakes the brain, creates a new connection and shows us what we're capable of. For Eléa and I, conquering physical obstacles simply works. They might for you, too. They might not. Regardless, MOVE THINK SMILE isn't about fitness or Obstacle Course Racing, it's a lifestyle for living A Course in Obstacles. It's realizing you have a choice, embracing the suck, and emerging with incredible life rewards.
Re-prioritize your life and put your health first. That's it. MOVE THINK SMILE is the only rule you need. If you can do this now, you're BadAss!
It's never stupid to challenge yourself. When you do, you'll discover new possibilities. You can do more than you think, especially when you're faced with those things you believe are tough. Eléa and I don't choose what happens to us, but we do choose how we react. We're amazed at how much we've accomplished, and proudly display MOVE THINK SMILE as our badge.
Do you want the next 20 years of your life to suck because you can't stop choosing bad stress over good? We don't.
That's why we created MOVE THINK SMILE. And, that's why Eléa developed her BurnOut to BadAss course.
I dare you to discover it's power.
Adam Von Ins
Co-Founder, MOVE THINK SMILE
discover
Eléa & Adam
We're the people behind MOVE THINK SMILE .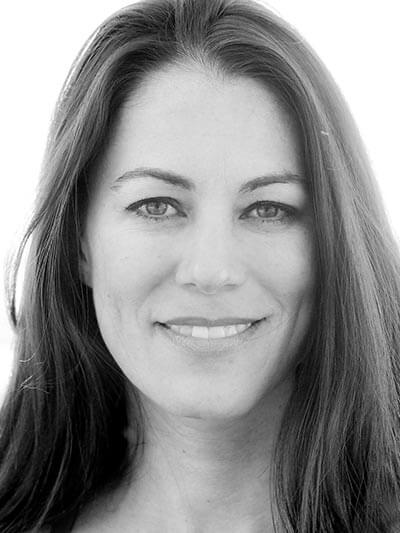 A certified Co-Active Coach, Elea is allergic to everything but awesomeness. Her ability to detect a 1/10th degree change in ambient room temperature gives her superpowers to turn BurnOut into BadAss. Learn her method: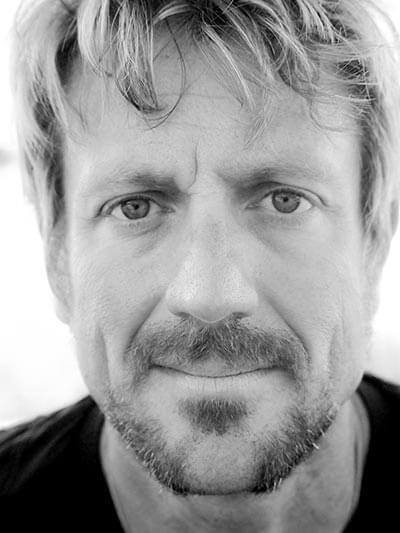 Over several decades, Adam got divorced,  was fat, lost money, raised kids, pissed some people off, & had 6 surgeries. Barely escaping the clutches of a gluten pandemic, he's now made himself into a BadAss After 40. Learn his method:
Yeah, we've got sad stories.
Bad stuff happens to everyone.
During those crappy times, we let work stress beat us down.
So, we created the MOVE THINK SMILE formula to conquer it all.
Are you so friggin' unstoppably energetic, productive
and flat out merry you make others suspicious?
That's what MOVE THINK SMILE does for people.
It's da bomb, super phat, the bee's knees, all that, for reals and other archaic idioms.
adjective [bad-as]
1. The ability to turn bad stress into good.
2. Saying no to the things that take you down.
3. Saying YES to the things that make you stronger.
4. Feeling great & living awesome.
5. What happens when you learn the MOVE THINK SMILE method through our courses & coaching.
Synonyms:
Unstoppable, Unsinkable, Unshakeable,
Bulletproof, Obstacle Immune, Superman, Wonder Woman
the obstacle we help conquer
Your thoughts, beliefs and habits are the biggest obstacles to being BadAss. It's like eating whole foods. Science shows that you get the most out of your lunch when you get all the nutrients, not just some of them.
Instead of helping just part of you,  MOVE THINK SMILE  targets your entire body & brain. Our courses & coaching make the Whole-You BadAss. It's a Course in Obstacles, and the method we us to Feel Great & Live Awesome!
This means your physical, mental & emotional health are about to be turbo boosted into nirvana. Or, perhaps you fancy staying the same. Maybe you secretly savor the fresh scent of all your money, health and relationship BS. If so, you should probably run away...really, really fast.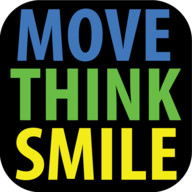 Conquering stress from Charleston, South Carolina. 
Address:
Move Think Smile
P.O. Box 914
Sullivan's Island, SC 29482
USA
MOVE THINK SMILE is a participant in the Amazon Services LLC Associates Program, an affiliate advertising program designed to provide a means for sites to earn advertising fees by advertising and linking to Amzon.com.